It's no fun being locked out of your car. You need a reliable locksmith that can come to you ASAP! 
Learn More…
In order for your business to run, you need an efficient security system. That's where we come in. 
Learn More…

Not just anyone can fix a locksmith issue at home. Call our team 24/7 for fast, affordable service. 
Learn More…
About Converse Locksmith Pros
If you're looking for locksmith service, then we are the best locksmith in Converse TX. We are truly like no other locksmith around because we are licensed, bonded, and insured, and each technician has 5+ years experience. Many of our customers love the fact that we provide up front pricing - that way, you know exactly what the price will be when we arrive. Since we offer professional 24/7 locksmith service, you don't need to worry about the time you call our business. We are willing and ready to come out at any time during the day or night to help you. Even though there may be different locksmiths in Converse, Texas to choose from, we are the only one that consistently delivers high-quality, professional, and quick service to all of our customers. There is really nowhere better than Converse Locksmith Pros to call the next time you need a locksmith.
Emergency Locksmith Converse TX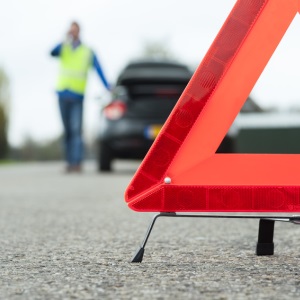 We realize that when it comes to automotive, residential, commercial lockouts, or other locksmith emergencies, you want to be able to get in touch with a locksmith that will come immediately to get the job done. For that reason, Converse Locksmith Pros offers a
30 minute response
with expert technicians for any emergency locksmith need.
Emergencies happen at any time and at any place. Whether you're a few minutes from home or in the middle of a highway, and whether it's 3 p.m. or 3 a.m., our professional and mobile locksmiths will be there for you with all the necessary equipment and tools needed to get you back on your way. Emergency situations can really ruin your schedule, but they don't have to if you call the right locksmith. As soon as our call center receives your request, a skilled technician is dispatched immediately.
Our emergency locksmith services include but are not limited to: new lock installation, burglary damage repair, lockouts, unlocking doors, re-keying locks, and replacement keys. We provide upfront pricing so that you know in advance how much the service will cost – that way, there are no hidden fees.
Automotive Locksmith Converse TX
If you are looking for a reliable and dependable auto locksmith in
Converse, TX
, look no further than Converse Locksmith Pros. With the most professional and trained locksmiths in the area, it's no wonder that residents of Converse, Texas and surrounding areas call us for all their car locksmith needs!
If you are not able to get into your car or you locked all the doors in your car and left the key inside, don't panic! Call us 24/7 ASAP! Whatever the need may be for an automotive locksmith service, as soon as one of our technicians are called, they will come to you to unlock your car in no time and get you a spare key.
We want our customers to be satisfied with the service they receive and we want our customers to recommend us to their friends and family. We provide exceptional auto locksmith service because we are professional workers. If you're in the market for car key duplication or transponder car key programming, give us a call. We're here for you 24/7!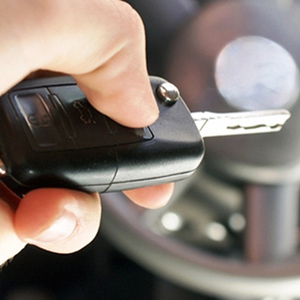 Residential Locksmith Converse TX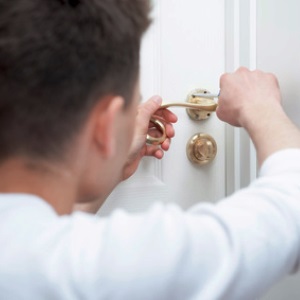 Home is where your family is and where your family is requires the highest level of security so you can all feel safe and at-ease. Our
residential locksmith services
are similar to our other services, except for the fact that they're tailored for the private homeowner. This means that we make your family's security our top priority.
Regardless of where you live in the Converse, TX area, our highly professional locksmiths arrive fully equipped with everything that they need in order to get the job done right the first time. Any locksmith might be able to pick a lock or cut a key, but our licensed, bonded, and insured locksmiths will do everything to make sure that you have a properly functioning and efficient security system for your home.
At Converse Locksmith Pros, our residential locksmith services include both exterior and interior needs. Whether you need to replace a front door lock or repair a kitchen cabinet lock, you can count on us 24/7 for fast and friendly service. In addition to lock repair and installation, we also change locks, re-key locks, fix mailbox and garage locks, and cut spare house keys.
Commercial Locksmith Converse TX
Businesses are not the same as homes and that's why commercial locksmith needs differ from residential locksmith needs. For this reason, you need a dependable commercial locksmith that is trained in the most high-tech, advanced locks and
security systems
for your business.
For any commercial locksmith service, we make sure to get a professional locksmith out to your place of business as quickly as possible. If an employee is locked out or if he/she has lost the office keys, whatever the issue may be, we realize that time is of the essence, and because of that, we make sure to get one of our technicians out as quickly as possible to help your business continue running smoothly.
At Converse Locksmith Pros, our commercial locksmith services include something as simple as spare office or storage keys, to more complex lock installation systems such as keyless entry, biometric locks, master key systems, etc. We also specialize in security systems like panic bars, door closers, and CCTV installation and repair.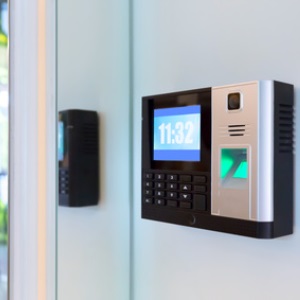 No other locksmith in Converse was able to repair my vintage car's ignition, but these guys did it quickly and at an affordable price!
My son came home from school only to discover he was locked out. Converse Locksmith Pros was there ASAP to get him back inside!
Save Money & Request Service Online
Click the button below to fill out our easy Online Request Service Form and you can pick from your choice of coupon for the service you need.
This form provides our dispatchers with the information they need to process your request quickly and accurately so we can save you time and money.